TONI BROOKS
April 3, 1947 - March 30, 2013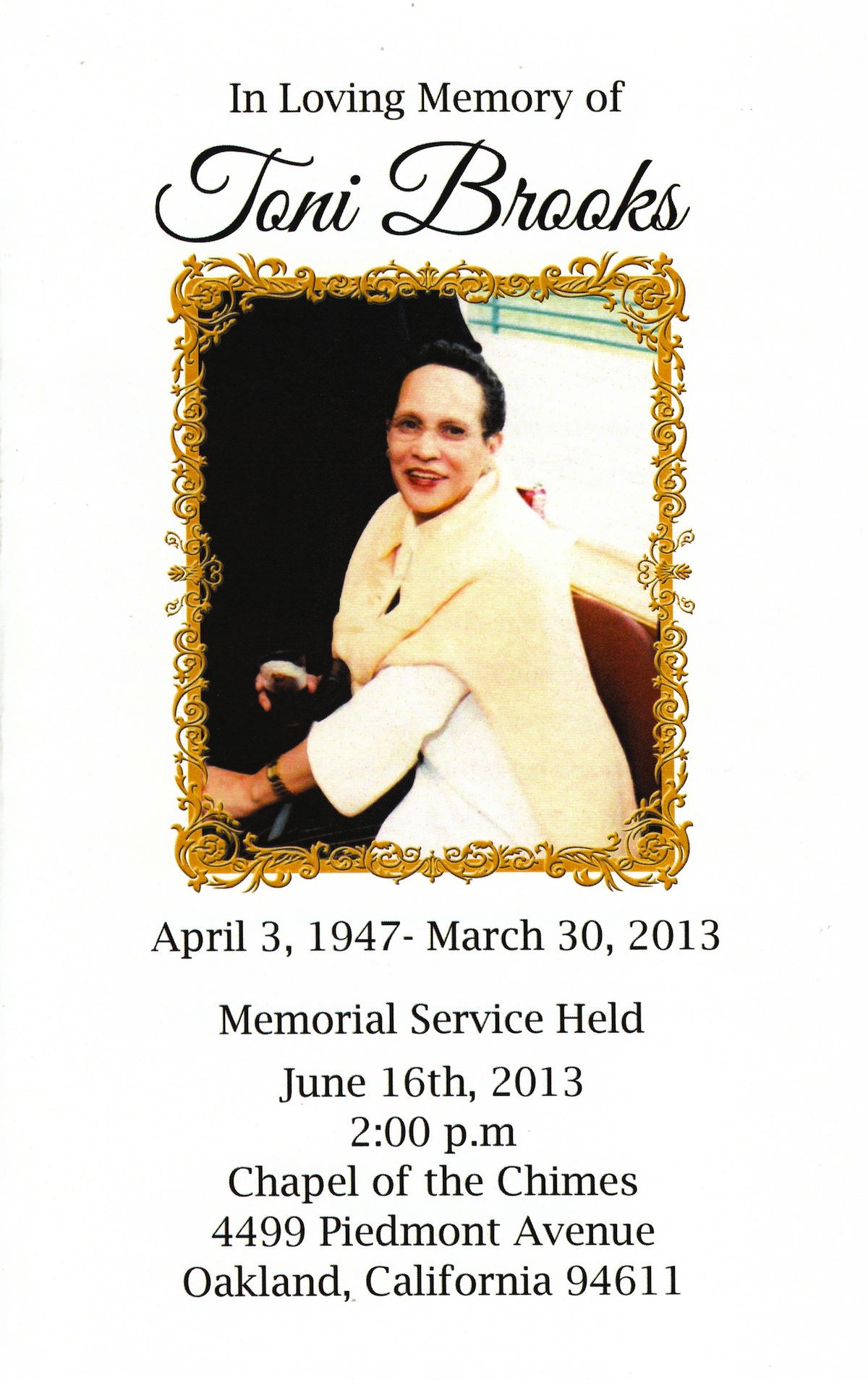 Toni Brooks, age 65, of Berkeley, California, passed away on Saturday (March 30, 2013) at the Duke Hock Family Hospice in Durham, North Carolina. Toni fought a long battle with liver disease resulting from the Hepatitis C Virus. She was the beloved mother of Kevin Wilson, Erica Berry and Andre Brooks.
Toni Brooks was born in Berkeley, California on April 3, 1947. She was the daughter to the late Robert and Bettye C. Reid, and the sister to the late Buddy Jackson. Besides her children Toni leaves behind her cherished grandchildren Lena and Sophia Berry and her son-in-law John Berry, as well as numerous aunts, cousins and close friends.
Toni was an elegant and classy lady who loved spending time with her grandchildren. She moved to North Carolina to be closer to them. She loved shopping, music and fine dining.
---