FLORENCE EVELYN RANDLE-REID
August 19, 1935 - November 28, 2008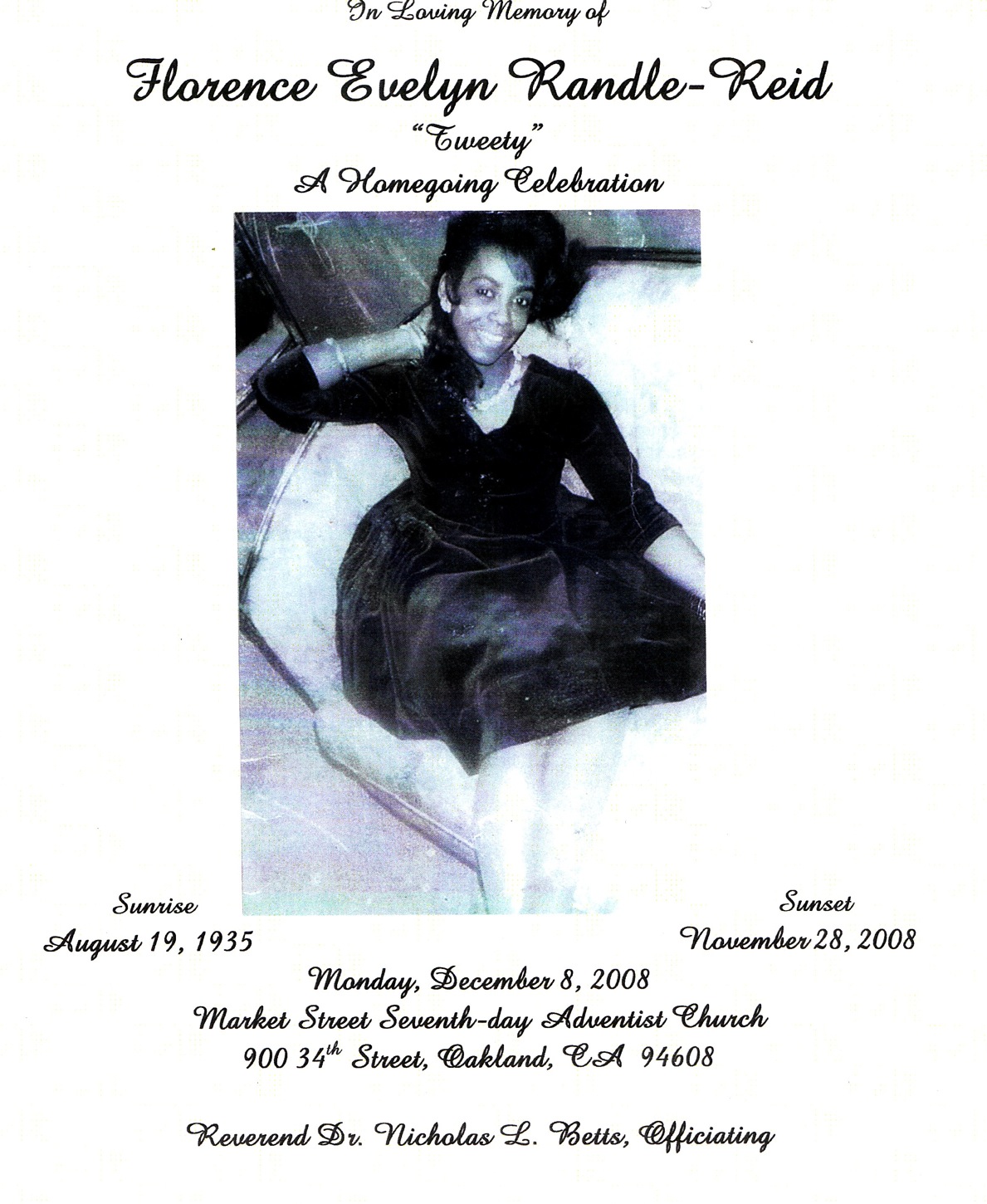 Florence Evelyn Reid was born August 19, 1935 at Herrick Hospital, Berkeley, California to the loving parents Beryl and Charles Reid Sr., who preceded her in death. She was the sister of Donald Reid, Charles Reid Jr., and Alice White who preceded her in death, Bertha Thompson, Ivy Reid-Lewis, and Beryl Wilson.
Florence accepted Christ as her personal savior at an early age at North Richmond Baptist Church. She attended Peres Elementary, Rossevelt Jr. High, and Richmond High School. She then went on to Contra Costa College. In 1971 she received her Nursing Degree as a Licensed Vocational Nurse (LVN).
As a teenager she became a loyal member of Davis Chapel CME Church, where she was an active and supportive member. She had a strong involvement at Davis Chapel in prayers, bible studies, and Black History programs. She sang with the choir and worked wherever she was needed.
Florence worked 23 years at Highland Hospital. She had previously worked at Shields & Terrell Convalescent Hospital, Ashby Nursing Home, and as a private duty nurse.
Her community involvement included Quakers Homeowners Association, working with the seniors, the mayor and the councilmen of Richmond. She was also a volunteer worker of the Red Cross at Napa State Hospital. She received numerous awards. To name a few: Preceptors Award in the field of baseball and basketball, working for the Red Cross, and at Highland Hospital.
Florence enjoyed going to Reno. Not just to try her luck at the slot machines, but also to release some stress from her busy life. She loved to shop and she was a great cook. She also loved the San Francisco Giants and 49ers. Collecting antiques and liquer glasses also filled her spare time. She loved to travel, where some of her adventures were cruises to the Caribbean, Nassau, Puerto Rico, Antigua, St. Thomas, St. Martin, Martinique, Haiti, St. John, Jamaica, Cosmel, Playa Del Carmen, Mexico, Coco Cay, Bahamas, Grand Cayman, George Town and to her mother's home, Barbados.
Florence had many children and young adults who she loved very much. Even though she was not their biological mom, a lot of the neighborhood children called her "mama" or "granny" and she loved them all (and they know who they are). Unfortunately there are too many to name, but she wanted to specially acknowledge Antoinette Morris.
Her favorite expression was "love each other as God loves you." She made sure that there was always peace and happiness within herself and with other people. She always prayed for the good health of her family, co-workers, and her friends. In her mind, she was always saying "and let there be peace."
Florence was the mother of seven children: Cynthia, Belinda, Marlowe (who preceded her in death), Mark, Valerie, Rosalind, and Eric. Stepdaughters: Kimberly and LaGina. Two Goddaughters: Melinda and Monica. Twelve grandchildren: Moniko, Denaya, Sincerrai, Tieka, Maurice F., Cierra, Maurice R., Garron, Morgan, Marin, Demetrius, and Mariah. She also leaves to mourn one aunt, hazel Huff, sons-in law Jerry and Fred, two grandsons-in-law Arie and Maurice, a special friend Melvin MacDonald, twelve great grandchildren, a host of other nieces, nephews, relatives, friends, and church family. She also leaves to mourn her special beloved companion dog, "Shadow," of 16 years.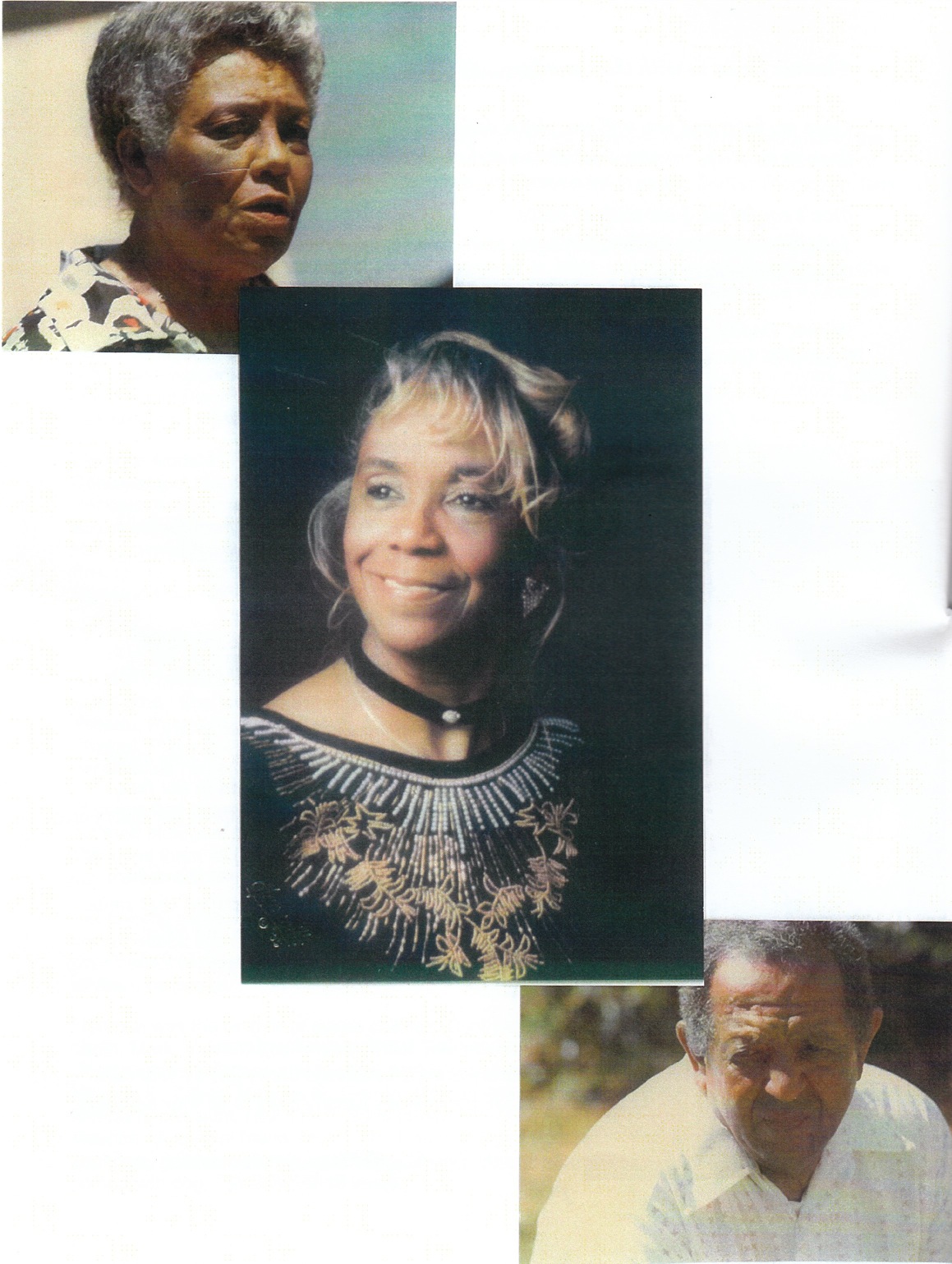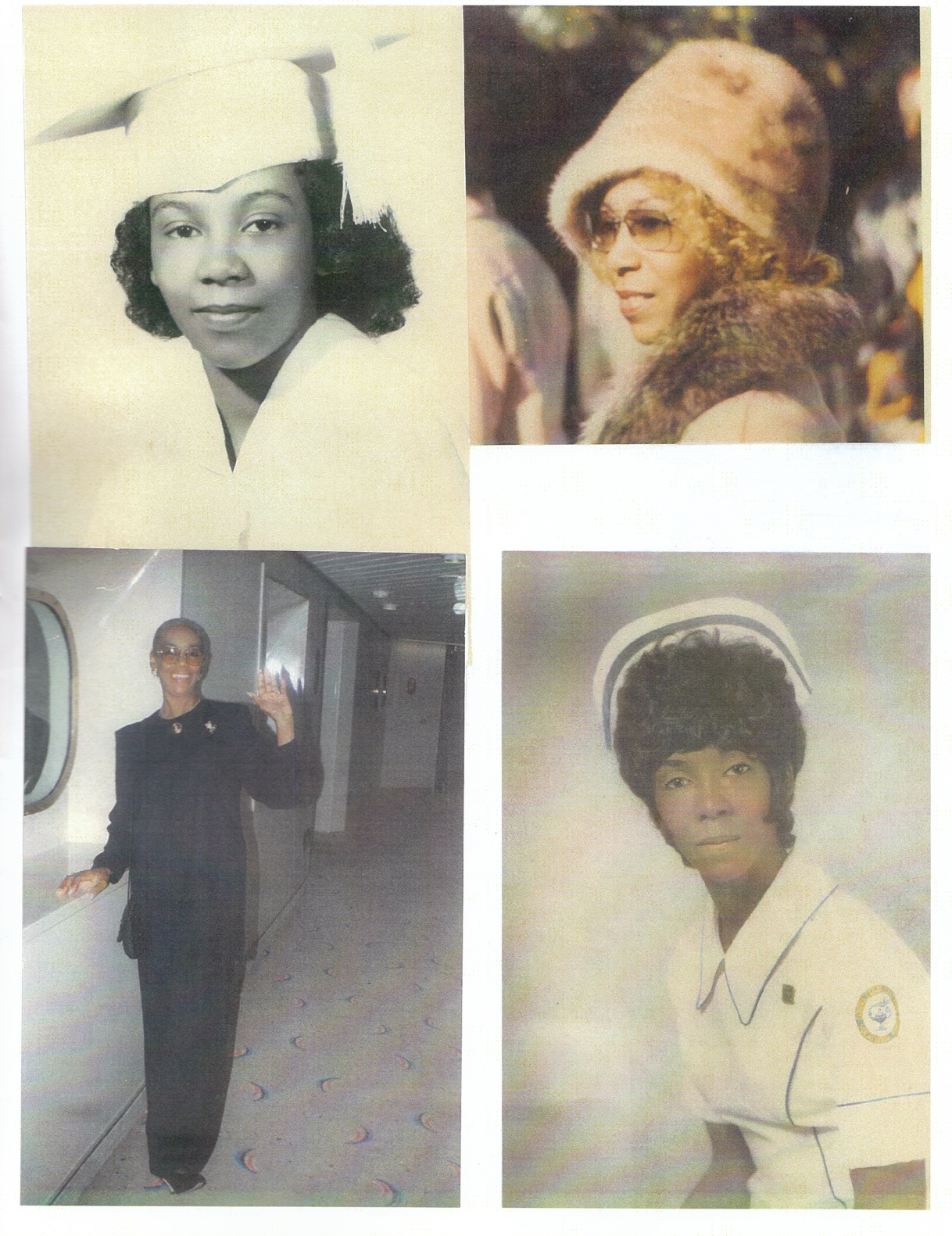 ---