FLORENCE ANITA LEWIS
February 16, 1916 - November 12, 2005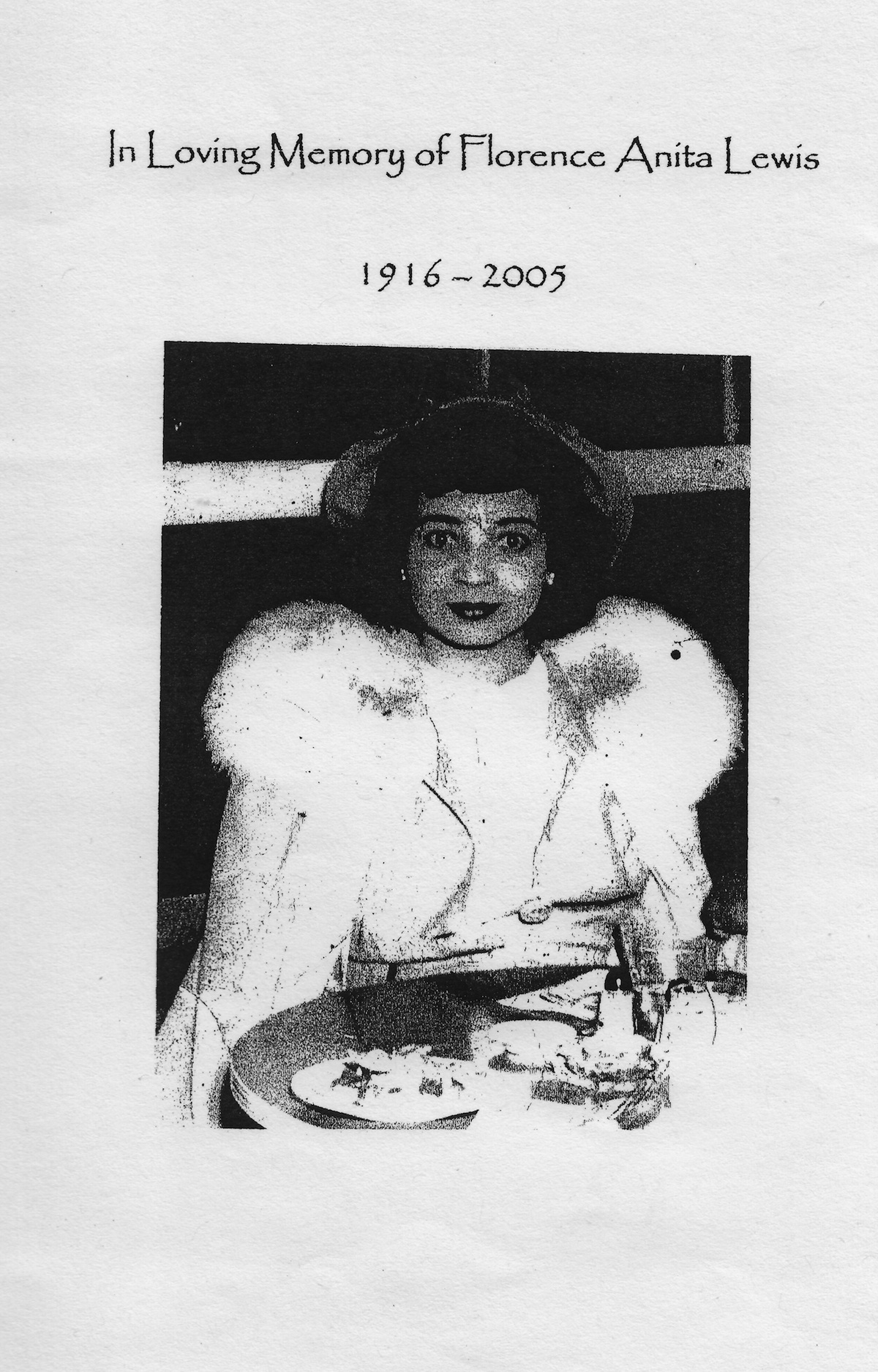 Florence Anita Lewis, the tenth of thirteen children, was born to the late Thomas Reid of Georgia and Virginia Parker of Berkeley, California on February 16, 1916 in Berkeley, California. She transcended this life on November 12, 2005.
Mrs. Lewis received her formal education from Berkeley High School. She attended the North Oakland Baptist Church where she met and married Mr. John Henry Lewis in 1944. He preceded her from this life in 1974. They had two children, John Henry Lewis Jr. (Sharif Abdur Rahim) and Joan Tarika Lewis.
Florence and John Lewis raised their family in West Oakland. Mr. Lewis, a light heavyweight champion of the world, retired undefeated and operated a boxing gym in West Oakland with his father, Edward Lewis. Florence Lewis was a traditional homemaker. She played the piano by ear, enjoyed art and drawing, and was a voracious reader. She inspired everyone around her to read and to seek higher education. Florence Lewis had excellent penmanship. She was a Cub Scout mom and a member of the PTA. Both of her children were involved early on in the arts, music, and sports. Although her family was a large family, they were very close and they communicated daily.
She leaves to cherish her memory two sisters, Mrs. Maybelle Allen and Mrs. Hazel Huff of Arizona, a daughter, Joan Tarika Lewis of Oakland, granddaughters, Nadiyah De Paula Lima, Rukaiyah Hassizilon, Anna Banks, Tiana McCray, and Yaminah Abdur Rahim, grandson, Jamal Kelly, great grandchildren, Marcus Grimes, Jr., Elihamira Hassizilon, Kwabena Ingram, Joao De Paula Lima, and Tarik De Paula Lima, grand son-in-law, Sergio De Paula Lima, and a host of nieces and nephews.
---