FROM THE PAGES OF THE BERKELEY DAILY PLANET NEWSPAPER

Included Are Articles That Were Awarded A Certificate Of Merit, 2006 John Swett Awards For Media Excellence By the California Teachers Association For Weekly Individual Continuous Coverage Of Education Issues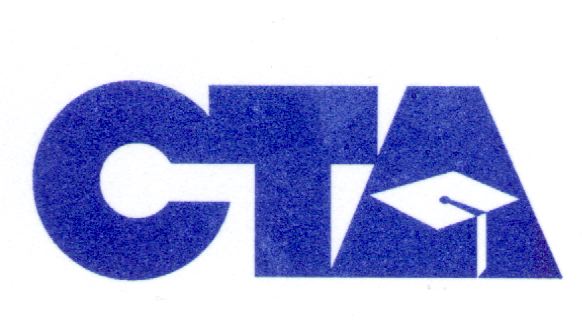 Accidents [UnderCurrents]
January 30, 2004
Oakland School District Property For Sale?
May 16, 2006
One Of Oakland's Greatest Public Scandals [UnderCurrents]
May 19, 2006
OUSD Confirms Real Estate Negotiations
June 13, 2006
OUSD Chooses New York Developer For Property Sale Talks
June 16, 2006
Oakland Developer Dones Made Failed Bid For OUSD Property
July 7, 2006
The Long Road Back To Local Control [UnderCurrents]
July 7, 2006
News Analysis: Winning OUSD Bid Proposal Failed To Meet Goals
July 21, 2006
The Curious History Of The OUSD Land Sale As Told In The Legislative Record
August 11, 2006
The School Sale Glass Gets A Little Less Dark [UnderCurrents]
September 29, 2006
Between A Bear And A Gorilla [UnderCurrents]
October 6, 2006
Why Is The OUSD Property Sale Proposal Still On The Table? [UnderCurrents]
October 27 , 2006
OUSD Land Sale Declared Dead
February 23, 2007
Multi-School Education Center Wins Key Political Support
March 6, 2007
A WIN FOR THE HOME TEAM
On May 16, 2006, the Berkeley Daily Planet broke one of the biggest East Bay stories of the year: under the title "Oakland School District Property For Sale?", Daily Planet reporter and columnist J. Douglas Allen-Taylor wrote that State Superintendent Jack O'Connell was close to a deal after conducting a year's worth of secret negotiations with east coast developers to sell more than 8 acres of downtown land owned by the Oakland Unified School District. O'Connell had the authority to sell the land under the 2003 law that authorized the state takeover of the Oakland schools. Sitting on valuable land next to Lake Merritt and the soon-to-be refurbished Lake Merritt Channel leading out into the Oakland estuary, the property included five schools and the district's Paul Robeson Administrative headquarters.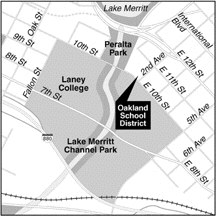 Within weeks, a coalition of community organizations, parents, students, and taxpaying citizens came together in Oakland to fight against the sale. Before the struggle was over, it brought rare political unity in Oakland, with the Oakland City Council, the Peralta Community College District Board of Trustees, 6 of the 7 members of the OUSD Board of Trustees, the Mayor of Oakland, and both the outgoing and incoming State Assemblymembers from Oakland all coming out in opposition to the sale. Pressure was centered on State Superintendent O'Connell; at one point, Oakland activists began passing out and pasting "Wanted" posters chargoing O'Connell with stealing Oakland's land and schools.
By that time, newspapers and television stations throughout the Bay Area were focused on the story.
But while the rest of the local media covered the OUSD property sale story as it unfolded, the Daily Planet coverage also worked backward, tracing the roots of the proposed land sale deal back to the original legislation, authored by State Senator Don Perata, that included the land sale provisions in the state takeover of the Oakland Unified School District.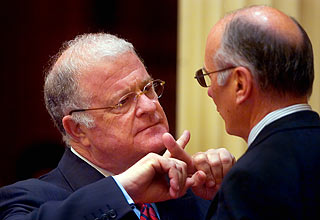 California State Senator Don Perata (D-Oakland)
On February 23, 2007, 10 months after it first reported the story, the Berkeley Daily Planet reported that "OUSD Land Sale Declared Dead," and that State Superintendent O'Connell had dropped plans to sell the OUSD property to the east coast development team.
Included here are stories from the Berkeley Daily Planet between May, 2006 and March, 2007, including UnderCurrents columns, written by J. Douglas Allen-Taylor telling how that victory was won. Also included is a January, 2004 UnderCurrents column, a full two years before the actual land sale was attempted, which speculated that perhaps the land sale was what the Oakland Unified School District was all about.
---
[Pictured in the "Muddying Oakland's Waters" logo: the architect's mockup of the high-rise buildings that developers TerraMark/UrbanAmerica proposed putting on Oakland's Lake Merritt waterfront.]
---