Two New Books Edited By J. Douglas Allen-Taylor
---

Betty Reid Soskin's New Autobiography Captures An Astonishing Life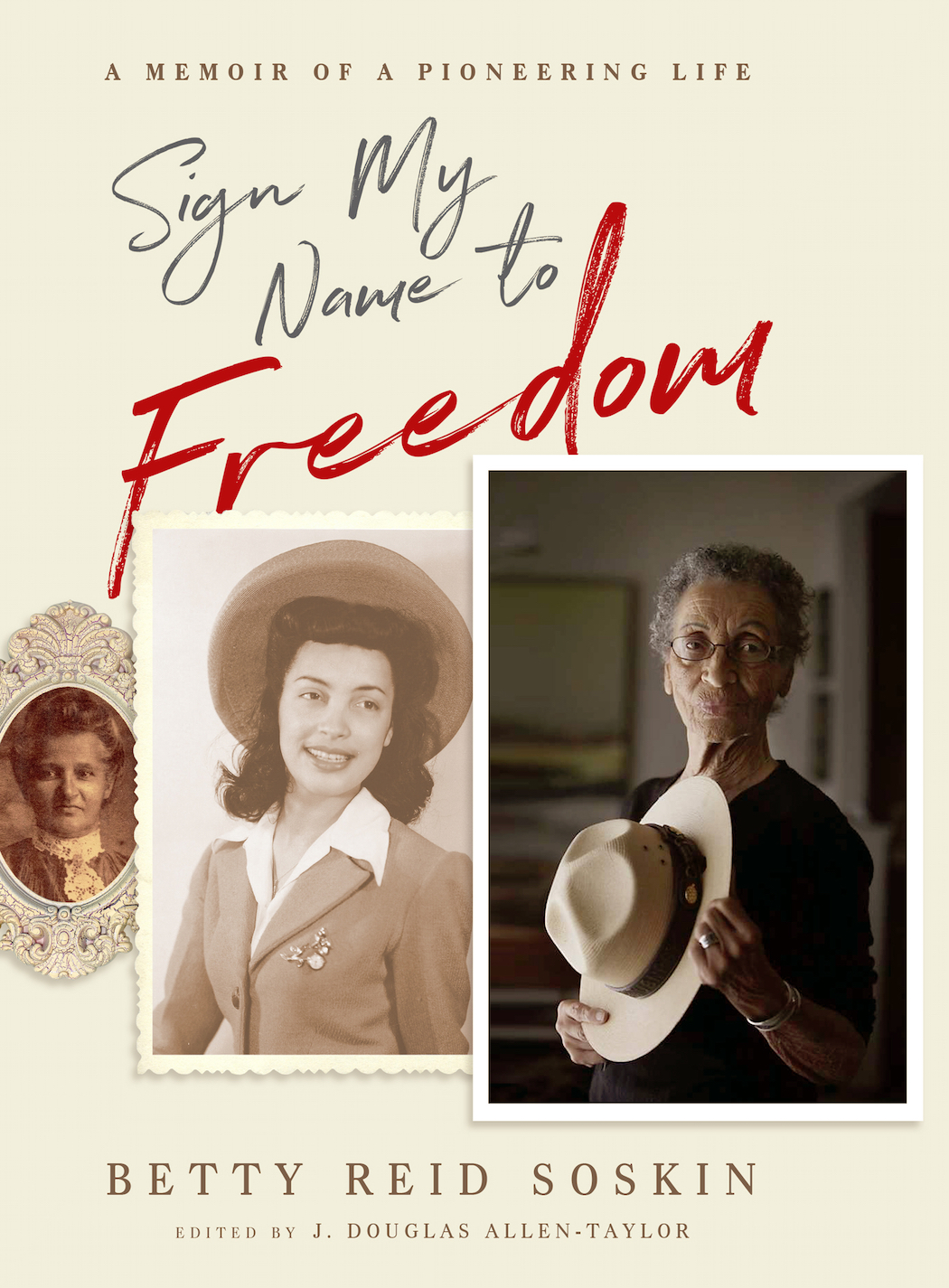 Betty Reid Soskin remembers the days when young women of color had three choices in life: "One, working in agriculture; two, being a domestic servant; or three, marrying well," the 96-year-old interpretive ranger told an audience at Richmond's Rosie the Riveter museum.
Her voice breaking, an African-American woman in attendance told Soskin, "My grandmother is 94, and she still sees those choices as the only ones. I wish she could be here today."
"I wish she could be, too," Soskin responded softly.
Soskin refers to those "choices" in her lectures at the museum, and in her newly published autobiography, Sign My Name to Freedom: A Memoir of a Pioneering Life. But as the woman in the audience, and readers of the book, quickly learn, for Soskin, those choices were far from enough. Local legend, national treasure, and force of nature, Soskin describes her multifaceted journey in her book: "It's like reincarnation without ever leaving." [To Complete Review]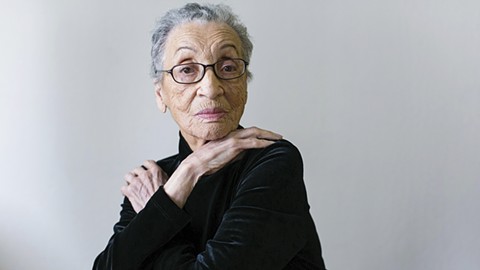 ---
"Working The Roots" by Michele E. Lee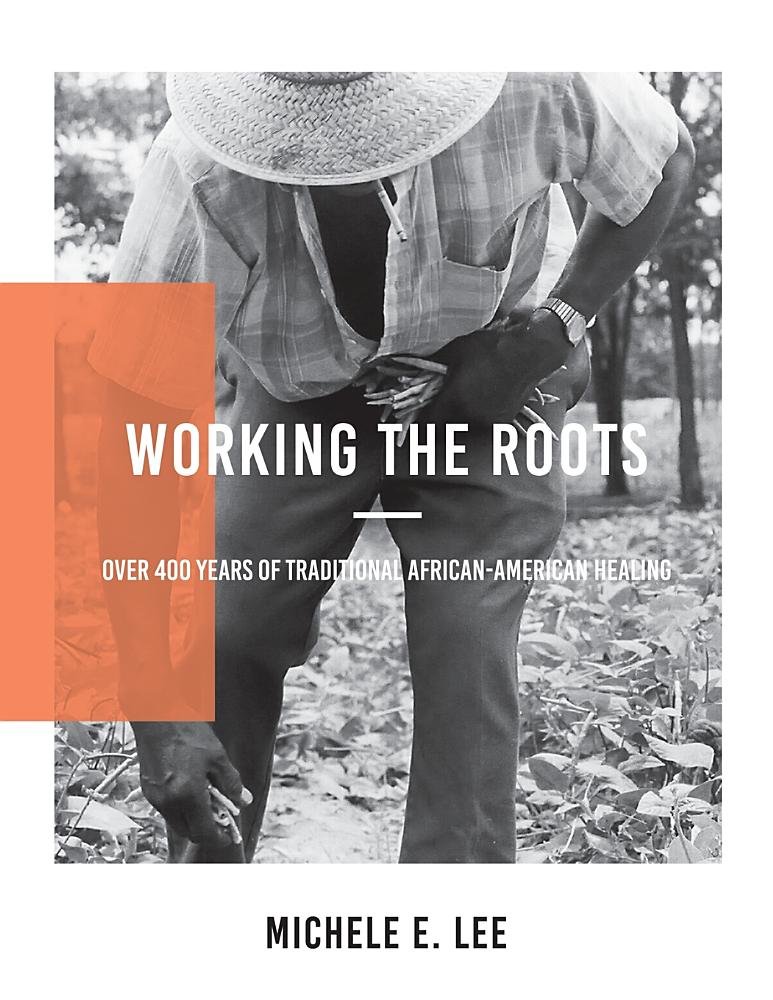 African American traditional medicine is an American classic that emerged out of the necessity of its people to survive. It began with the healing knowledge brought with the African captives on the slave ships and later merged with Native American, European and other healing traditions to become a full-fledged body of medicinal practices that has lasted in various forms down to the present day.
Working the Roots: Over 400 Years Of Traditional African American Healing is the result of first-hand interviews, conversations, and apprenticeships conducted and experienced by author Michele E. Lee over several years of living and studying in the rural South and in the West Coast regions of the United States. She combines a novelist's keen ear for storytelling and dialogue and a healer's understanding of folk medicine arts into a book that makes for both pleasant, interesting reading, and serves as a permanent household healing guide.
Divided between sections on interviews of healers and their stories and a comprehensive collection of traditional African American medicines, remedies, and the many common ailments they were called upon to cure, Working The Roots is a valuable addition to African American history and American and African folk healing practices.
---


What Brown v. Brooks Means For Black Folk
February 14, 2018
On the morning in the fall of 2015 when I heard about the argument and physical confrontation between former Black Panther chairperson Elaine Brown and Oakland City Councilmember Desley Brooks—two prominent Oakland African American women leaders—down near Jack London Square, I could only shake my head and say to myself that regardless of which one of the women got the blame and who was actually at fault, this was going to end up being bad for Black Folk in Oakland and the Bay Area as a whole. Nothing that has happened since then has changed my opinion.
Let's try to sort out as much as we can, in order to explain why I feel that way.
Two years ago, Ms. Brown was seeking public assistance for her Oakland and World Enterprises non-profit organization—including land from the City of Oakland—in creating an affordable housing complex in West Oakland dedicated to formerly-incarcerated persons. On October 30th of that year, by all accounts, Ms. Brown and Ms. Brooks got into a argument at Everett & Jones Restaurant near the Oakland waterfront after Ms. Brooks indicated that she would oppose the proposed land deal with Ms. Brown's organization. The argument turned heated, and ended with Ms. Brooks pushing Ms. Brown, causing the former Panther leader to fall and sustain injuries. Ms. Brown says the pushing was unprovoked. Ms. Brown says she was defending herself from an attack by Ms. Brooks. Ms. Brown eventually sued both Ms. Brooks and the City of Oakland in civil court, winning a more than $4 million verdict that is mostly charged to the city.
Other than who was at fault in the shoving incident, all of these facts are uncontested by either side in the dispute. [To Complete Column]
---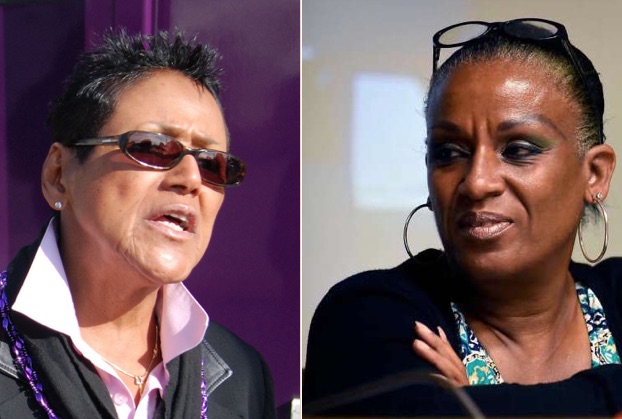 What Brown v. Brooks Means For Black Folk, Part 2
February 27, 2018
When we were last all together, we were beginning a discussion about the repercussions coming out of the 2015 argument and physical confrontation between Oakland City Councilmember Desley Brooks and former Black Panther Party Chairperson Elaine Brown. It's a complicated issue that can't be summed up in 280 characters on Twitter, or in this case, even a single thousand-word column. So if you're looking for quick answers, or answers without the benefit of context, you'll have to look elsewhere. This ain't that kind of party.
But if too much word count is a worry for you, I won't review what was already talked about in the original column; you can review it yourself ("What Brown v. Brooks Means For Black Folk"). I'll only say that my premise in that first column was that "regardless of which one of the women got the blame and who was actually at fault [in the confrontation], this was going to end up being bad for Black Folk in Oakland and the Bay Area as a whole."
Meanwhile, we'll continue where we left off, with the San Jose Mercury News/East Bay Times publishing a joint editorial in January calling for voters in Oakland's Council District 6 to turn Ms. Brooks out of her City Council office in next November's election because of what the editors called the Councilmember's pattern of "abuse of power."
A collection of members of the Oakland City Council weren't content to wait that long, however, for Ms. Brooks to be punished for what these Councilmembers perceived as her political and personal transgressions. Neither did these Councilmembers care to leave that punishment in the hands of District 6 voters. So last month, resolution was introduced for City Council consideration with the somewhat bland title of "Adopt A Resolution Amending Council Rules Of Procedure ... To Authorize The Council President To Change Committee Membership And Committee Chair Assignments" that many observers felt was aimed directly at taking a considerable block of power away from Ms. Brooks. [To Complete Column]
---

Defeating Strom
The Year We Saved The Voting Rights Act
Charleston City Paper
By J. Douglas Allen-Taylor
May 14, 2014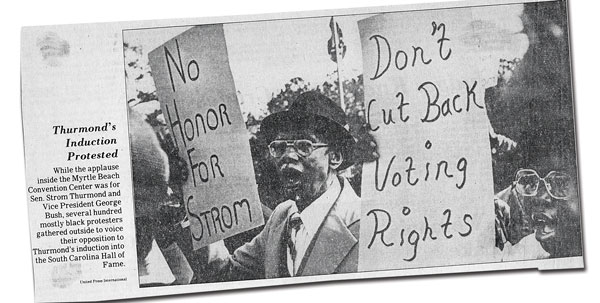 By the fall of 1980, Strom Thurmond's opposition to the 1965 Voting Rights Act was well-documented and well-known. He had fiercely fought against it 15 years before, saying its passage would "destroy the provisions of the Constitution [and lead to] a totalitarian state in which there will be despotism and tyranny." U.S. Sen. Thurmond lost that argument badly that year, with the Act passing the Senate on a 77-19 roll call vote. It was later passed by the House and signed into law by President Lyndon Johnson. However, 15 years later Thurmond renewed his effort to kill the law.
By 1980 both the nation and the Senate had changed radically. Republicans had gained control of the Senate in the Reagan landslide election that November, and Thurmond was set to take up the chair of the Senate Judiciary Committee, which had jurisdiction over the Voting Rights Act. More importantly, the act's critical Section 5 "pre-clearance" provisions were set to expire in 1982. These provisions were the heart of the Voting Rights Act, and they required states covered by the law — mostly those in the Deep South — to ask for U.S. Justice Department approval before changing election laws. With the Senate in Republican hands and a conservative Republican President Reagan presumably waiting with a veto pen in hand, Thurmond's road to victory seemed clear and open.
A year and a half after Thurmond declared war on the Voting Rights Act, the Senate voted 85-8 to renew it and the Section 5 provisions, joining the House of Representatives. Thurmond was even one of the 85 aye votes in the Senate. After that, President Reagan signed it into law.
What forced Thurmond to change his position was partially the work of a small group of South Carolina black rights activists who took up the battle and created a statewide movement to save the Voting Rights Act. They were joined by thousands of black South Carolinians who had only recently acquired full voting rights. Together they defeated Thurmond in his own state. [To Full Article]
---