MAYBELLE REID ALLEN
My Mother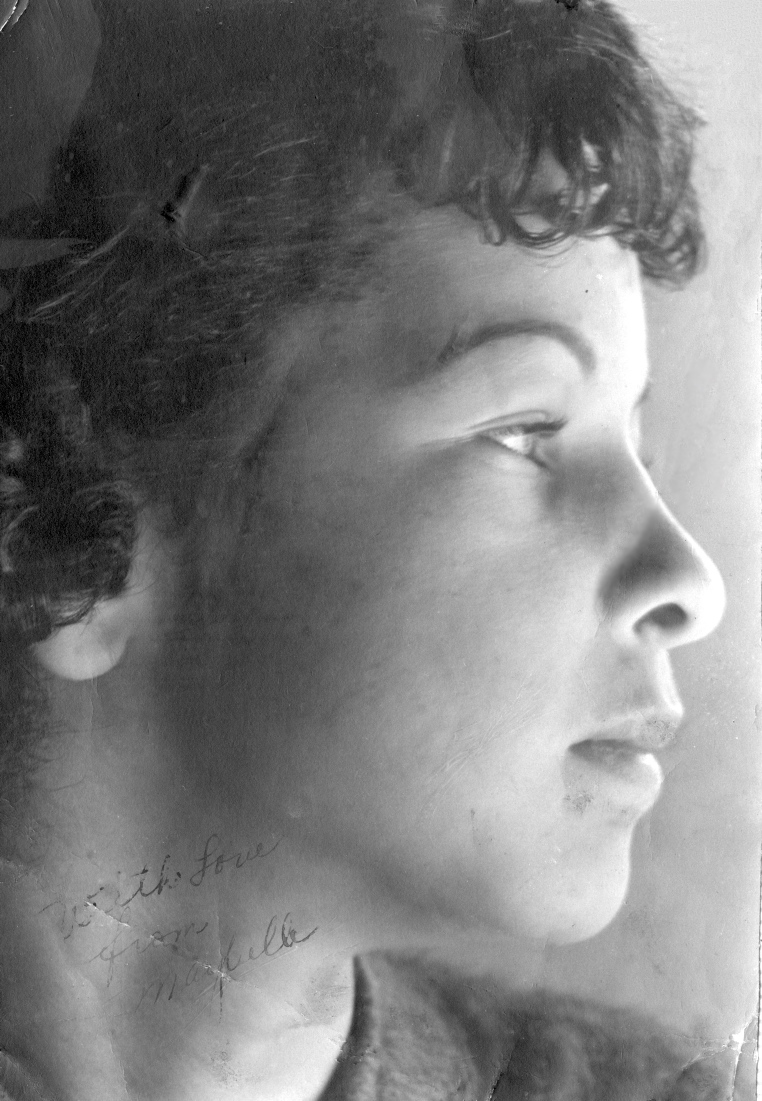 MAYBELLE REID ALLEN
February 25, 1920-December 9, 2005
OBITUARY
After 85 years of loving and giving, Maybelle Audrey Reid Allen departed this earth on Friday, December 9, 2005 at her home in Oakland, California, the same house in which she had lived for the last 64 years of her life. Although she may no longer be available for holiday parties or marathon telephone conversations, her lightning wit and ever present laughter, her ebullient and bounteous spirit which wrapped itself around everyone fortunate enough to enter her home, her unstinting care and concern for her family members and their friends and their friends' friends, will remain a part of all of us who have been touched, charmed and aided by her life.
A native of Berkeley, California and a member of a pioneer California African-American family, Maybelle Audrey Reid Allen was the 12th of 13 children born to Virginia (Jennie) Parker Reid and Thomas Reid, Sr. on February 25, 1920. Maybelle described her childhood self as a tomboy who'd rather turn cartwheels than wear a dress, even though she went on to win several titles as a beauty queen. She must have shown some modicum of girlishness, however, because in 1935 this gifted athlete and dancer met her match on a tennis court at San Pablo Park. Neither she nor her future husband, Ernest Allen, Sr., ever told the story the same way twice so we can't be sure of the why's and the wherefore's, but love at first sight eventually blossomed into 56 years of the happiest and most compatible marriage most of us have ever seen.
For more than 40 years between them, they operated one of the most successful small grocery establishments in the history of the city of Oakland, the economic lifeline and daily social center for many people in East Oaklandâs Elmhurst neighborhood and the textbook definition of a Mom & Pop store. For many years, as well, their East Oakland home became the center for large, annual extended-family gatherings on the Fourth of July and Thanksgiving. Ernest Allen, Sr. passed on in 1997 shortly after their 56th wedding anniversary, but like his wife, his spirit, wit and wisdom are always available when you need them.
Maybelle Audrey Reid Allen was an inspired and avid doll collector, an extraordinary seamstress and tailor, a craftsperson who could give Martha Stewart a run for her money, a Girl Scout leader, a Cub Scout leader, a consummate hostess, a phenomenal cook and scrumptious cookie baker, a caring and involved sister and sister-in-law, a loving and supportive aunt and, most of all, the very, very, very best mother, grandmother and great-grandmother a child could have. Even when those children are in (or nearing) their 60's.
Left to celebrate her life are her last surviving sister, Hazel Huff of Phoenix, AZ and her children: Ernest of Amherst, MA, Bonnie of New York, NY and Douglas, of Oakland, CA. She is survived by eight grandchildren: Malik Allen, Kamili Allen Samms, Antonio Allen, Paloma Allen-Davis, Fonta Allen, Zena Allen, Nile Taylor and Olabayo Allen Taylor. Also left with warm and loving memories are her three great-grandchildren: Aziza Allen, Gerald Polk and Desmond Allen Samms.
If the measure of a successful life lies in the love you leave behind, Maybelle Audrey Reid Allen achieved the ultimate accomplishment. We will carry her memory, her sense of family and friendship and her laughter forward, just as she often carried many of us forward when we needed a helping hand. Hers was a life well lived; hers was a life well loved. You cannot do any better than that.